Exhibitions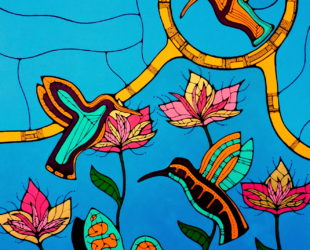 Throughout the summer the gallery will host rotating exhibitions by our gallery artists such as Jane Ash Poitras, Alex Janvier, Daphne Odjig, Norval Morrisseau, Jason Carter, Aaron Paquette, Jim Logan, Jessica Desmoulin, Linus Woods, Nathalie Bertin, Dianne Meili, Leo Arcand and more. These mixed exhibits offer a great opportunity to come by and experience the wide diversity of the artists we represent.
We also have a selection of Inuit stone sculpture, handcrafted items, jewellery, and gifts that are not on the website.
News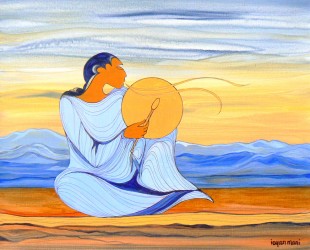 The Bearclaw Gallery will be participating with Make Music Edmonton in conjunction with National Aboriginal Day, on June 21 from 5-9 PM. 124 Street will host over 40 musicians from all genres performing along the street, with food trucks, street performers and activities for all ages. The official kick-off will be at 5:30 PM on the main stage located at Bernard Callebaut on the corner of Jasper Ave and 124 St.