Exhibitions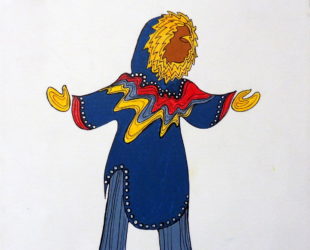 The Bearclaw Gallery is pleased to announce our upcoming Fall Exhibition Schedule:
Linus Woods: September 23 – October 4
Maxine Noel: October 21 – November 2
Laird Goulet: November 18 – 29
Annual Christmas Show: December 2-23
Please email info@bearclawgallery.com to be added to our mailing list.
The Fall Gallery Walk will take place Saturday, September 23 and Sunday,September 24,2017.
News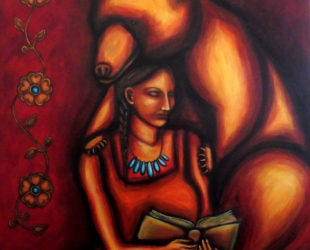 Join us Saturday, December 2 for our annual Christmas and Holiday Season Exhibition featuring new works by Jane Ash Poitras, Jason Carter, Nathalie Bertin and Leo Arcand. We also have a wonderful selection of works by Linus Woods, Jim Logan, Laird Goulet, Jessica Desmoulin, Maxine Noel, Norval Morrisseau, Daphne Odjig, Dianne Meili and others.
Looking for a smaller gift? We carry a large selection of items in all price ranges from beaded craft work, dreamcatchers, silver and pewter jewllery, cards and prints.
***All works can be taken at time of purchase***