Exhibitions
The Bearclaw Gallery is pleased to announce our upcoming Fall Exhibition Schedule:
Linus Woods: September 23 – October 4
Maxine Noel: October 21 – November 1
Laird Goulet: November 18 – 29
Annual Christmas Show: December 2-23
Please email info@bearclawgallery.com to be added to our mailing list.
The Fall Gallery Walk will take place Saturday, September 23 and Sunday,September 24,2017.
News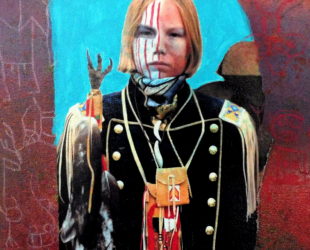 We would like to congratulate gallery artist, Jane Ash Poitras on her appointment to the Order of Canada, "For her contributions to Canada's artistic landscape as an influential First Nations visual artist."
Over her long, productive and acclaimed career, Jane Ash Poitras has taken viewers of her work down many different paths of discovery reflecting her own journeys in search of knowledge, inspiration and spiritual revelation.In the process her works have explored a wide range of topics ranging from Aboriginal history, culture and politics; the influence of plants on indigenous cultures; the impact and influence of significant historical and contemporary high profile individuals. In all of her works she has been the storyteller, combining disparate idea and images to create works that express new ways of looking at the world.
Jane Ash Poitras has also received two honourary doctorates and the Diamond Jubilee Medal in 2013.