Exhibitions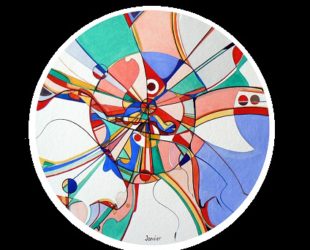 March 3-15: Join us Thursday, March 3, from 6 – 9 PM, for an evening reception of "Celebrating Professional Native Indian Artists Inc.", new and collectible works by Alex Janvier, Joseph Sanchez, Daphne Odjig, Norval Morrisseau, Eddy Cobiness, Jackson Beardy and Carl Ray.
March 19-31: Join us Saturday, March 19, from 1-4 PM for an exhibition of new paintings by Laird Goulet and carvings by John Sabourin.
April 16 – 28: Join us Saturday April 16, from 1-4 PM for an exhibition of new works by Maxine Noel (Ioyan Mani) and Nathalie Bertin.
May 7- 19: Join us for an exhibition of new works by Alex Janvier.
News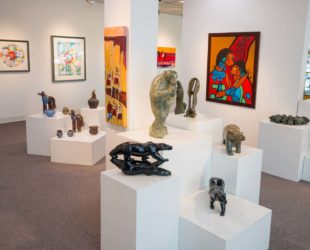 June – August 2016
Featuring Gallery Artists Alex Janvier, Jane Ash Poitras, Jason Carter, Leo Arcand, Maxine Noel, Linus Woods, Jessica Desmoulin, Daphne Odjig, Michael Robinson, Nathalie Bertin and many others. The gallery also carries a wide range of dreamcatchers, moccasins, beaded jewelry, North West Coast silver jewelry and other gift items.
Free customer Parking is available underground in the Westcor Building.