Exhibitions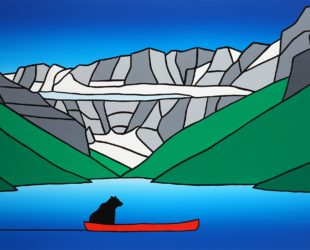 The Bearclaw Gallery is pleased to present: The Adventures Of The Curious Bear In A Red Canoe An exhibition of new Acrylic on Canvas and Soapstone Sculptures by Jason Carter from April 22 – May 3, 2017.
This series of paintings and carvings are an homage to place and spirit, and to this amazing country we call Canada. An adventurous, brave and very curious bear sets out to explore this vast country and meet its many wonderful inhabitants. Brilliant and bold colours on canvas depict places that we've been to or dream about seeing. These paintings are accompanied by a series of carvings in Canadian Stone, reminding us of the common ground we stand upon as we celebrate Canada this year.
The artist will be attendance Saturday, April 22 from 1-4 PM
This event coincides with Gallery Walk weekend, the gallery will be open 10-5PM Saturday and Sunday noon-4PM
News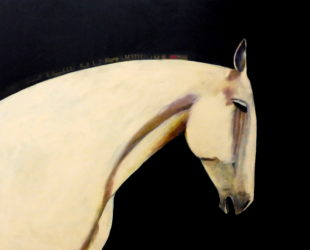 The Bearclaw Gallery is pleased to announce our Spring Exhibition schedule;
Linus Woods Horse Nation March 11 – 23
Norval Morrisseau Morrisseau – Tree of Life: A Collection of Acrylic on Canvas and Paper and Rare Limited Edition Silkscreens April 1-13
Jason Carter The Adventures of the Curious Bear in the Red Canoe April 22- May 4
Jane Ash Poitras & Michael Robinson World In Transition May 6-18
The Spring Gallery Walk will take place April 22-23.