Meet Alex Janvier and Joseph Sanchez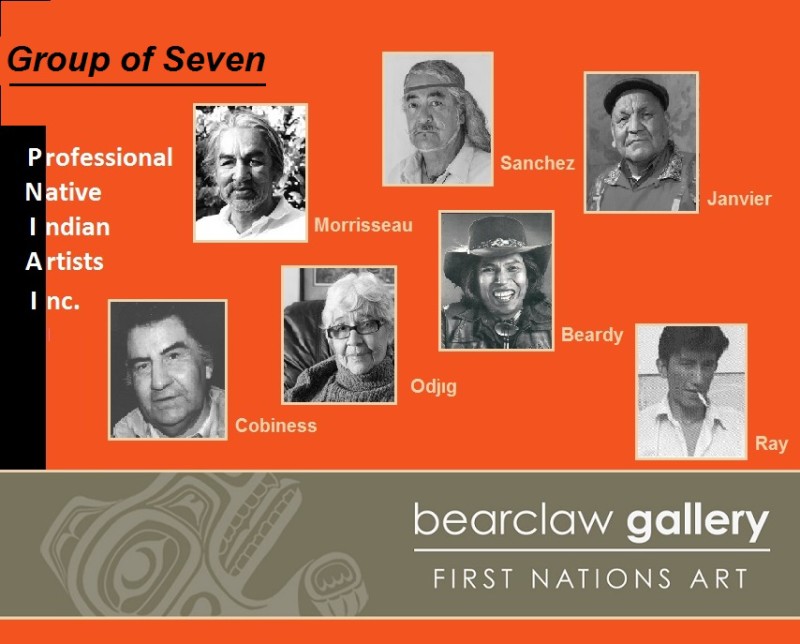 Celebrating the Professional Native Indian Artists Inc. Group of Seven (PNIA) is an exhibition of new and older collectible works by the pioneers of the 'Native Art' movement. In 1972, there was a joint exhibition in Winnipeg of Jackson Beardy, Alex Janvier and Daphne Odjig. It was an exhibition where indigenous and modern art were brought in front of the Canadian audience for artistic recognition.
The successful exhibition was the precursor to the founding of the "Professional Native Indian Artists Association" in November 1973, in which Daphne Odjig was the driving force. At her home in Winnipeg, she invited Alex Janvier, Jackson Beardy, Eddy Cobiness, Norval Morrisseau, Carl Ray and Joseph Sanchez to discuss their mutual concerns about art and the rest is Canadian Art History.
Alex Janvier and Joseph Sanchez will be in the gallery Thursday, March 3rd from 6-9 PM. The exhibition will continue to March 15.
This entry was posted in News