Goulet and Sabourin Exhibition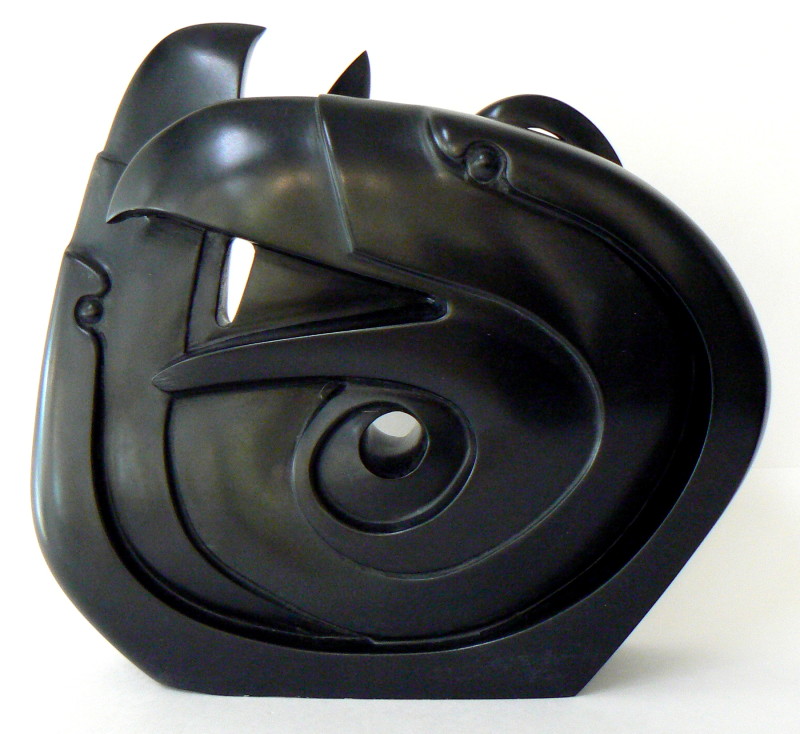 The Bearclaw Gallery is pleased to present new works on canvas by Metis Artist Laird Goulet and new works in stone by Dene Artist John Sabourin. The exhibition opens Saturday, March 19.
"We never knew where we came from, it was recently that we found out we were from an egalitarian society where people treated each other respectfully. Our women never really played a secondary role, this is the myth of Colonization. For many generations we believed this, now the truth must come out."
–Laird Goulet
"I am compelled by the motifs of the Dene legend and storytelling. I am inspired by the raven, eagle, fox and bear and by the meandering lines of the landscape of my birthplace. I am also very intrigued by the transformative potential of shape-shifters and often bring these characters to life in stone."
–John Sabourin
Laird Goulet will be in attendance from 1-4 PM. The exhibition continues through to March 31, 2016.
This entry was posted in News