World In Transition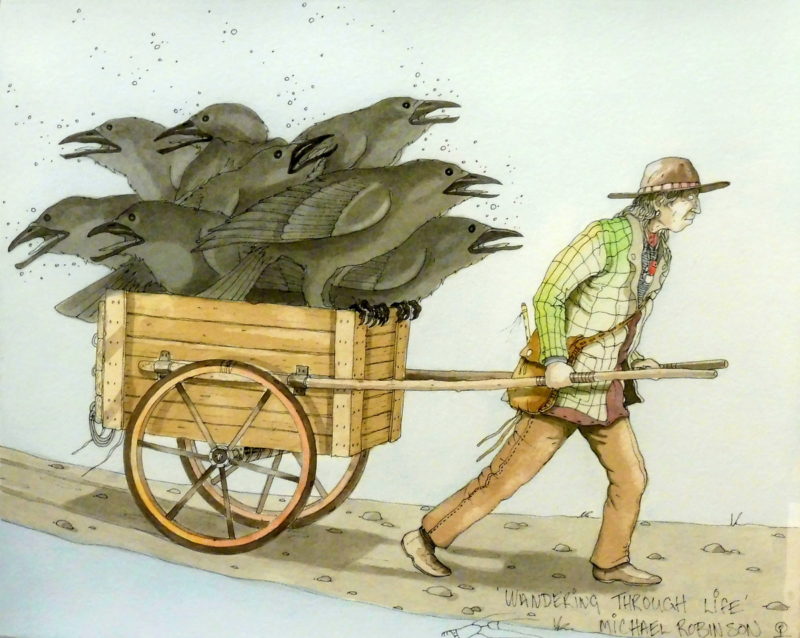 The Bearclaw Gallery is pleased to present "World In Transition" New Mixed Media works by Jane Ash Poitras and newly discovered works by the late Michael Robinson.
Jane Ash Poitras: Poitras' art is motivated by current social, political and cultural realities and the tumultuous world of 2017. She says she is "particularly motivated to stress the vital positive impact of immigration in building the foundations of our society, its essential role in the ever-expanding circle of life that encompasses all of our people."
Michael Robinson: "It is important that we see the Earth as a living entity, only then can we understand where we fit in. I have worked hard at removing 'man' from the centre of all things' by putting him in his rightful place. Equally, among all living things."
Meet Jane Ash Poitras and Melanie Robinson between 2-4 PM on May 6,2017.
The exhibition continues through to May 18th.
This entry was posted in Exhibitions